Updated Help Center
We've been busy updating our Help Center so you can take better advantage of the features of our powerful software. If you login today, you'll see the new Help Menu at the top of the page on the right:
The menu shows help topics relevant to whatever you're currently doing and also has links to the help index, our blog, news and contact pages so everything is right at your fingertips. Select a help topic and it pops up infront of the current page so you can read it easily and then continue what you were doing.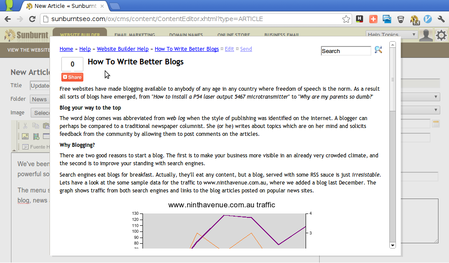 Updated Help Center
---
There is also a search feature you can use if you find that more useful: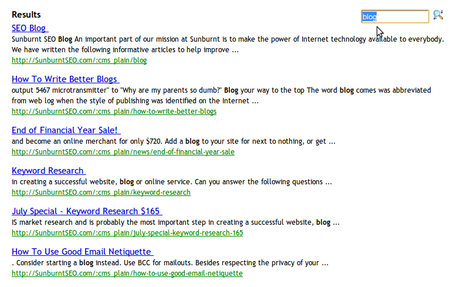 We're continually building our list of help topics. Here is what you'll find in our help index today.
SEO Tools Help
Website Builder Help
Email Marketing Help
Business Email Help
Online Store Help
Domain Names Help
And let's not forget the blog posts either:
If you have any requests for new help topics, please let us know.
About Roger Keays