How To Identify Domain Name Spam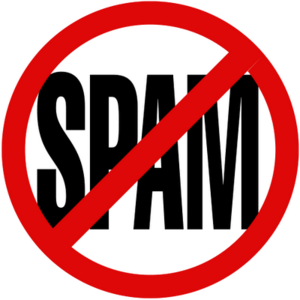 How To Identify Domain Name Spam
Nobody likes spam, and the worst is when your can't tell if it really IS urgent and important like the email says. Spam about your domain name is very common. The spammers are trying to trick you into transferring, selling or registering domain names.
Here are some clues you just got spam:
The email is addressed to "The President", "The Manager" or "The Business Owner"
There are spelling errors, grammatical errors or just plain bad Engrish (TM).
The email claims to be urgent or includes a false time constraint.
You have never heard of the company emailing you.
Your domain name is not registered with them.
They are from China, Hong Kong or Taiwan.
You get the same email for several different domain names.
If you're still not sure, forward the mail to us at support@SunburntSEO.com.
Domain name spam is not only an email problem from China though. An Australian domain company has been charged several times for sending deceptive mail by post.
Here's an example of some domain name spam.
How To Identify Domain Name Spam
---
Subject: yourdomain.com -The Confirmation Of Intellectual Property in China
Dear President&CEO,
(If you are not in charge of this please transfer this email to your President or appropriate person, thanks)
We are a Network Service Company which is the domain name registration center in HongKong, China.  On June 26th,2012, we received an application from Meihua Holdings Group requested "yourdomain" as their internet brand keyword and China (.CN) domain names. But After our initial checking,  we have found the name were similar to your company's,so we need to check with you whether your company has authorized that company to register these names. If you have authorized this, we will finish the registration at once.
If you have not, please let us know within 7 workdays,so that we will handle this issue better.
Looking forward to your reply
Best regards,
Julie
Julie Zhou
Checking Department Manager
-------------------------------------------------------------------------------
HongKong Office(Head Office)
Rm 1105,Lippo Centre Tower1,
89 Queensway,Admiralty, Hong Kong China.
Tel:  00852-30697410  Fax: 00852-30697411
It's annoying I know, but at least not as annoying as telemarketers. If I could figure out how to block them I would be happy!
About Roger Keays