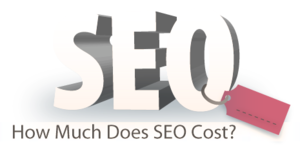 How Much Does SEO Cost?
For the last 2 years SEO Moz has conducted a survey of the SEO market, what services are on offer and how much these services cost. The results for 2011 are in, and here are some statistics which may interest you.
Hourly SEO Costs Vary Across Countries, but $76-$200/hour is Most Common
With the exception of India, over 50% of all firms had an hourly cost range of $76-$200. This price range was most common in Australia/New Zealand, followed by the US and then Canada.
By-the-Project Pricing is Popular and Most Commonly $1,000-$7,500
70.1% of respondents said they offer project-based pricing (the most common pricing system selected in the survey). 43% of consultancies were represented in the price range range of $1,000-$7,500.
Every project requires roughly one dedicated employee.
Although the smaller companies could handle a few projects per employee, the larger companies tended to have one or even two employees dedicated to each project, probably because these projects were also larger.
Click the image below to see an infographic of all the data collected in the survey.
How Much Does SEO Cost?
---

You can also find our rates for SEO on the prices page.