Google Takes On Mobile Rankings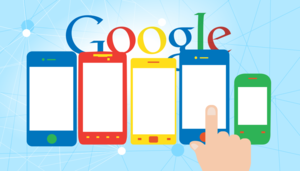 Google Takes On Mobile Rankings
A little over a month ago, Google announced they were releasing changes to their ranking algorithms for mobile searches. Specifically they would be favouring mobile friendly websites on mobile devices.
Makes sense I guess.
Google's updates haven't yet put anyone out of business, but there has been gradual loss of traffic for many businesses without a mobile site, as the data for atu2.com shows below.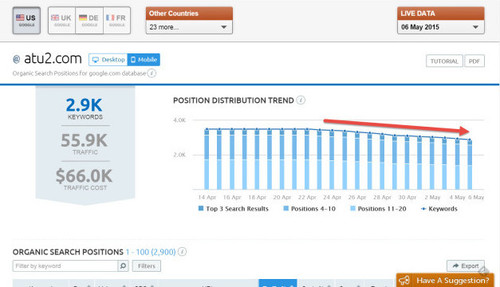 Now Bing have announced they will be following suit and making mobile-specific updates to their algorithm in the coming months. This shows that the trend is likely to grow, with mobile and desktop search results diverging more in the future.
Basically all this means is if you haven't already, now is a good time to get your website's mobile experience up to par.
It's hardly necessary to convince people of the importance of mobile support anymore. Well over half of the traffic to our servers comes from smartphones and it only increases month over month. Heck, most of us are at a stage where we wondered how we ever survived without our fancy Android or Apple smartphones.
If your website is already mobile friendly, then congratulations! If you don't yet have a mobile version of your website however, just send us and email at support@sunburntseo.com and we'll work with you to get you mobile friendly on a budget that works for you.
Google Takes On Mobile Rankings
About Sunburnt Technology