July Special: Mobile Website Design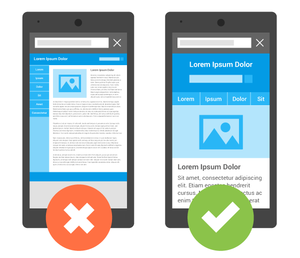 July Special: Mobile Website Design
With mobile visitors now accounting for over half of your traffic it is pretty important that they can actually read your website. Unfortunately, most phones show your website in teeny-tiny font unless you build a separate design especially for mobile visitors.
This is how the web version of news.com.au looks on my phone:
July Special: Mobile Website Design
---
It's slow and you can't read anything until you pinch the screen to zoom in. Not very useful. Sensibly, news.com.au also have a mobile version of their site which loads faster and is easily readable on a mobile device: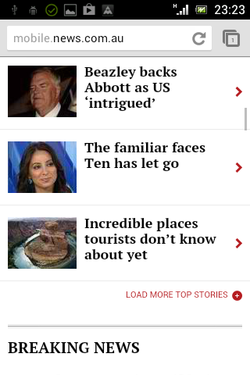 This end of financial year, we'd like to give you some incentive to improve your users' mobile experience by offering a discount on a mobile design for your website. Normally, a basic mobile design would set you back $695, however until July 15 we're offering in to you for just $495.
The mobile design includes:
A compact banner with your logo, trading name and menu button,
A dropdown menu with your most important links,
A search box at the top of the page,
An email subscription form at the bottom of the page,
Any other widgets you want us to add.
Here are some sample screenshots: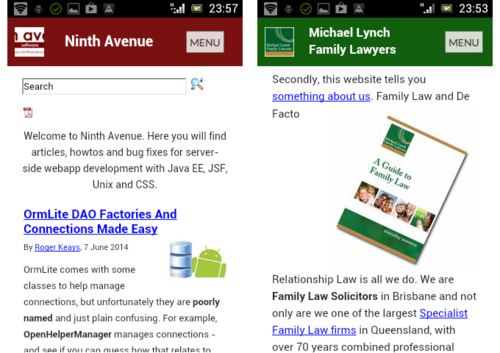 We've timed this offer with the end of the financial year, so you can choose if you want to account for the expenses over 03/04 or over 04/05. Just send us an email if you're interested in getting this set up for your site. Delivery time is approximately 10 working days.
About Sunburnt Technology