Your Twitter Feed On Your Website
Your Twitter Feed On Your Website
Recently Twitter made some changes to their platform which made it more difficult for people to share their twitter feeds on their website (we presume this was done in the name of privacy and security). The side-effect is that if you were using our Twitter feed widget on your website you might notice that your tweets are no longer displayed.
Fortunately, we can create a new Twitter widget for your website if you like. Here is an example from Dr Moore's new website - a recent addition to the Sunburnt family.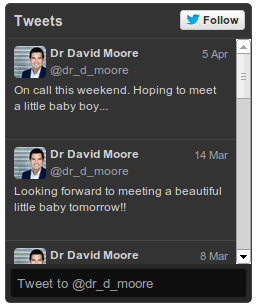 Or our own feed, which has a different style to Dr Moore's: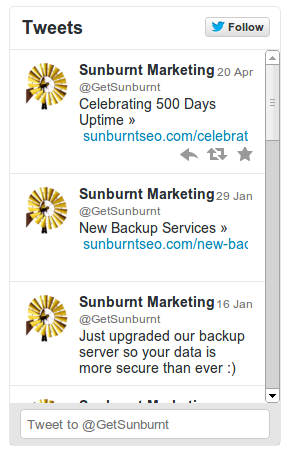 If you'd like to add or upgrade the Twitter feed on your website just let us know by replying to this email. As the widget now has to be installed and configured manually there is a small setup charge. We can also help you out with Facebook widgets and integrating your other social networks.
Just let us know.
Your Twitter Feed On Your Website
About Sunburnt Technology