How To Spy On Your Competitors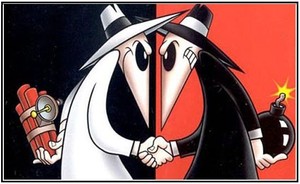 How To Spy On Your Competitors
Sunburnt SEO are happy to announce the release of our new Competitor Reconnaissance Tool. You can use the new tool to see how far you are ahead or behind your competitors you are in terms of important ranking metrics like Blekko Rank, Google PageRank, and Linking Domains. You can also track your competitors success on social networks such as Facebook, Twitter, Google Plus.
Basically it is for spying on your competitors.
Log in to your account and click the Competitors link under the 'SEO Tools' tab to access the tool. When you add a new competitor you fill in as much information on that competitor as you can find:
And then we go and check them out in the background:
We'll also keep track of their performance monthly and update the data automatically.
You can track your own performance by completing your details under the Account Settings link:
Once you've added yourself and all your competitors you will be able to conveniently check the scoreboard whenever you like:

The number of competitors you can track depends on the plan you have with us:
500 (Enterprise Plan)
100 (Pro Plan)
25 (Standard Plan)
5 (Light Plan)
Competitor intelligence is important for the success of any organisation and we hope our new tool will help you get ahead of your competitors.
Have fun!
How To Spy On Your Competitors